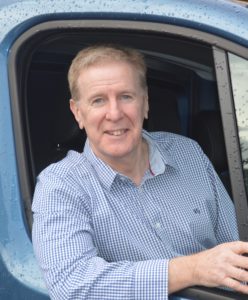 According to Tim Campbell, the light and heavy commercial vehicle sector in the UK will remain connected and dependant on our EU and global neighbours.
Tim, who has over 35 years of global experience across the sector, will provide an overview of the main players and markets that are most likely to impact on the sector when he speaks at the  Microlise Transport Conference on the 20th May at The Ricoh Arena, Coventry.
He will share his thoughts on how external factors will impact on the vans and trucks of tomorrow, particularly when it comes to future progress in areas such as decarbonisation, electrification and autonomous vehicles.
"I'm looking forward to engaging with delegates and providing a detailed view of the future in terms of how the UK can engage across borders as we work to make a more connected and automated mobile future a reality," commented Campbell.
Want to learn more about the future of connected and autonomous vans and trucks in the UK? Register today for your free place at The Microlise Transport Conference.