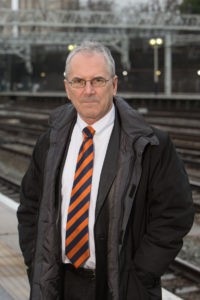 Sir Peter Hendy CBE, Chair of Network Rail and former Commissioner of Transport for London, will explain what Network Rail is doing to minimise the likelihood of bridge strikes, when he speaks at the Microlise Transport Conference.
In his address, Sir Peter will look at the risk, consequences and costs of bridge strikes, which have recently been dubbed as being at 'unacceptable' levels, according to the Traffic Commissioners for Great Britain.
It is estimated that there are 2,000 bridge strikes annually across the UK, which, as well as posing a major public safety concern have serious financial implications with HGV operators now being held legally accountable for the associated damage to bridges and compensation costs to passengers. Recent research from Network Rail estimates that each strike costs an average of £13,500, for train delays and bridge repairs alone.  When the wider economic implications such as the value of undelivered goods, productivity loss, vehicle damage, road congestion and train delays are factored in, this figure could be as high as £23m.
"The safety of all rail and road users is a critical issue for fleet operators, so we're delighted to welcome Sir Peter to speak at the conference," said Nadeem Raza, Chief Executive Officer at Microlise. "Bridge strikes happen far too frequently and are a major issue for HGV fleet operators. We appreciate Sir Peter taking the time to speak at the conference to address the issue, and in doing so, to work collaboratively with the industry. With 1,200 delegates in the room from operators large and small, this update from such a leading figure will go a long way to helping operators to understand the issue, and how to manage the risk of strikes occurring."