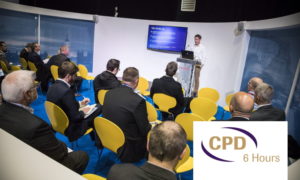 The Chartered Institute of Logistics and Transport (CILT) has confirmed that delegates attending the Microlise Transport Conference will receive 6 Continuing Professional Development (CPD) hours.
Keeping your knowledge and skills up to date in today's fast-changing world of work is important and it's for this reason that the CILT says it offers its members guidance and support to help them to get the most out of their CPD programme.
Earn Points
Now that the Microlise Transport Conference agenda and workshop programme are close to being finalised, we've been in touch with the CILT and have shared an outline of the day.
We're pleased to announce that a delegate attending our workshop programmes and main conference agenda sessions will received a total of 6 hours towards their CILT CPD plan.
The workshops are split, so that you can attend those that are of most interest to you, whether that's in the area of compliance, technology, innovation or skills.
Why Not Enrol?
According to the CILT, a commitment to CPD is an integral part of being a professional with Continuing Professional Development being defined as 'the systematic maintenance and improvement of knowledge, skills and competence throughout a professional's working life.'
As a leading professional institute, CILT has made a strong commitment to CPD. It encourages all of its members, across its nine professional sectors including transport planning and logistics & supply chain,  to adopt CPD as part of their career path.
It also says that commitment to CPD will be seen as a key indicator when seeking to upgrade to higher levels of CILT membership.
So why not register for the conference today and get your CPD planning in 2020 off to a flying start?