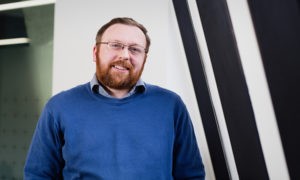 Zenzic, an organisation created to lead the move to a safer, more inclusive and productive mobile future, will outline how the UK can move towards a connected and automated future when Mark Cracknell, Head of Technology, speaks at the upcoming Microlise Transport Conference.
The UK Connected and Automated Mobility Roadmap 2030, which is the result of collaboration between more than 150 organisations, points to the milestones that need to be reached and the inter-dependencies between them, if the UK is to see self-driving become a reality within the next decade.
The Roadmap sets out a shared, aspirational vision for the future: "By 2030, the UK will be benefiting from proven, connected and automated mobility, with an increasingly safe and secure road network, improved productivity and greater access to transport for all.
Next-generation services and technology are designed and developed in the UK, powered by high value skills and a strong supply chain, and driven by public demand, we are a world leader."
Four main themes run through the Roadmap:
Society and People – is the primary driving force behind the Roadmap. It covers societal mechanisms such as vehicle approvals, licencing and use.
Vehicles – is the first of two, technology-focused themes. It focuses on the technology required to enable connected and self-driving vehicles, covering aspects such as the automated driving system (ADS) and sensors, as well as the components of vehicle design that are impacted by changes in use.
Infrastructure – the second of the technology themes, deals with the environment in which connected and self-driving vehicles will operate.
Services – is an outcome-focused theme, that articulates how vehicles (and infrastructure) contribute to achieving the vision to improve the mobility of people and goods.
Want to learn more about the infrastructure related themes and interdependencies contained within the Roadmap? Register today for your free place at The Microlise Transport Conference.