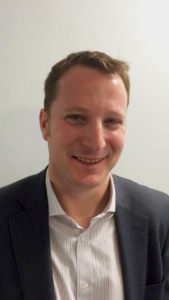 Fleet and transport managers have one of the most complex roles in an organisation, and certainly one of the most responsible. Every day brings new challenges and an abundance of risks. It's easy to see why the core requirements of good fleet management are to ensure you have reliable data, sound procedures and a robust audit trail of all activity. Paul Wilkes, talks us through the topic ahead of his presentation in the Innovation Zone at the Microlise Transport Conference. 
---
Technology has transformed the management of many fleets, but it is equally true that numerous companies continue to rely on multiple systems, and even spreadsheets, to manage their commercial vehicle operations. Modern fleet data is typically drawn from a range of external sources, and relying on fragmented systems can result in manual input, duplication, loss of control and ultimately data overload.
Some fleet operators rely on highly sophisticated spreadsheets and self-developed systems, and fleet service providers invest heavily in their own data delivery methods. Nevertheless, it's easy to see why companies often end up juggling countless systems, spending inordinate amounts of time joining them all up, and fire-fighting inevitable accuracy issues.
Our experience in carrying out FORS audits has shown us that there are still key areas being missed despite operators using products and services that should be supporting them. Some of the top reasons for operators failing their FORS audit include 'D7 Driver Fitness and Health', 'V1 Inspection and Maintenance Plan' and 'O4 Engine Idling.'  These failures are often the result of key pieces of data not being recorded correctly, the lack of an audit trail to prove that checks are being carried out, and policies and procedures not being regularly reviewed and updated where required.
The issue can often be due to all of the required information being held on different systems. Each one means another spreadsheet of data that has to be interpreted and actioned in isolation or requires manual rework to align the data.
The answer is a fleet management system that will allow all of these sources of data to be brought together into one place. A single electronic filing system can make it easier to find key information or documents. Dashboards can be created to give a high level view of the operation, which can help a fleet manager to quickly identify the areas that he or she needs to focus. Bespoke reports can be created to provide analysis. Alerts can be set up to provide a reminder of repeat activities.
FORS has gone one step further and developed a fleet management system, FORS FMS.  Specifically designed to help operators to meet and maintain their FORS accreditation, FORS FMS will also help fleet managers with all their operational requirements. Further support is provided through the FORS FMS Mobile App, which allows fleet operators to create customised inspection sheets that drivers can access via their phone or mobile device.
Paul will be going on stage at 8.30am in the Innovation Zone.