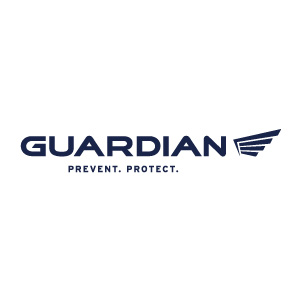 Real-time Fatigue, Distraction and Accident Prevention Technology
Guardian by Seeing Machines is an intelligent driver safety solution that works in real-time, using advanced sensors and image processing technology. It tracks micro-movements of the driver's eyes and head to identify a fatigue or distraction event. When an event is detected, the driver receives in-cab audio and seat vibration alerts that provide immediate intervention to prevent an incident.
The Guardian System is focused on incident prevention, mitigation and saving lives – not driver surveillance. While other safety cameras provide a view of the full cab and transmit continual footage, Guardian's camera views just the driver's face and only starts transmitting when it detects a fatigue or distraction event. The data is transmitted to our 24/7 SafeGuard Center in real time for verification by trained analysts who respond within 120 seconds.
With the revolutionary combination of an in-cab driver sensor, a forward facing camera and the unique 24×7 SafeGuard Center, Guardian provides an unparalleled safety and intervention solution for fleet trucking organizations worldwide.
For more information, please visit www.guardiansystem.com.